Huami launched three smartwatches under Amazfit's Bip series this year – Bip S, Bip S Lite, and Bip U. The Bip U is certainly the odd one out, coming with a different design and dropping the transflective display that was the series' signature feature.
To make up for that it comes with a few more features over its stablemates. We now set off to find if they are enough to make the Bip U a worthy purchase.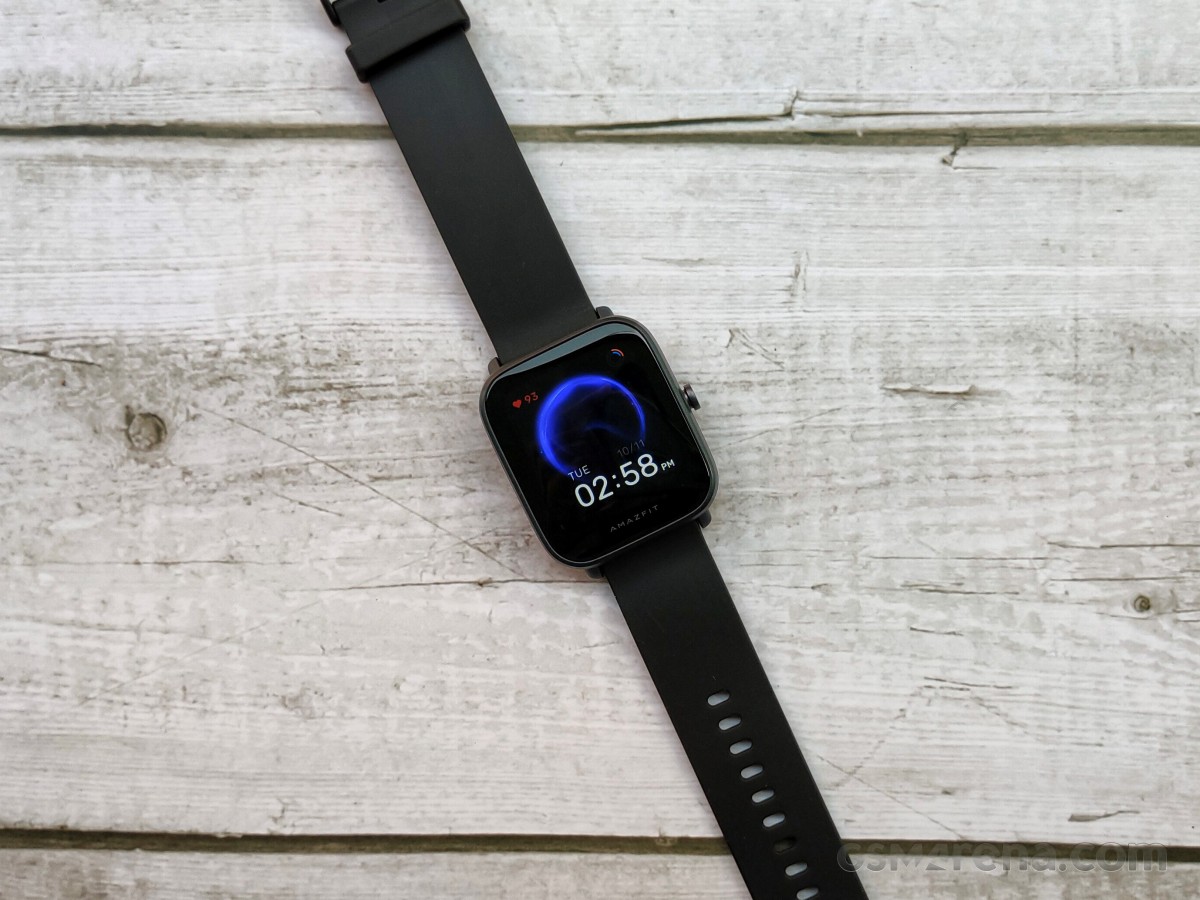 Amazfit Bip U specifications
Display: 1.43″, 320×302 pixel TFT color screen, 2.5D Gorilla Glass 3
Straps: Detachable silicone rubber straps, 20mm width, 76-118mm adjustable length
Features: Real-time heart rate monitor, Blood oxygen level measurement, Stress Monitor, 5ATM water resistance, Sleep Tracking, Menstrual Cycle Tracker, Sports Tracking, Step Counter, Call and App Notification alerts, Standing Reminder, Phone Finder, Weather Forecast, Camera and Music Control, World Clock, Pomodoro Tracker
Sports Modes: More than 60 sports modes, including Walking, Outdoor Cycling, Yoga, Pool Swimming, and Cricket
Sensors: BioTracker 2 PPG Biological Optical Sensor, SpO2 Sensor, Accelerometer, Gyroscope
Connectivity: BLE 5.0, Compatible with Android 5.0+ and iOS 10.0+
Positioning: Relies on connected smartphone's GPS
Battery: 230mAh
Colors: Black, Pink, and Green
Dimensions: 40.9 x 35.5 x 11.4 mm
Weight: 31 grams
Design
The Amazfit Bip U is very lightweight at 31 grams, which makes it comfortable to wear during a workout and at night for sleep tracking. The main module is made of polycarbonate, and the 20mm wide detachable straps are made of silicone rubber and have an adjustable length of 76-118mm. These are quite soft and comfortable, and I didn't really face any issues with them during my 15+ hours of usage per day for a few weeks.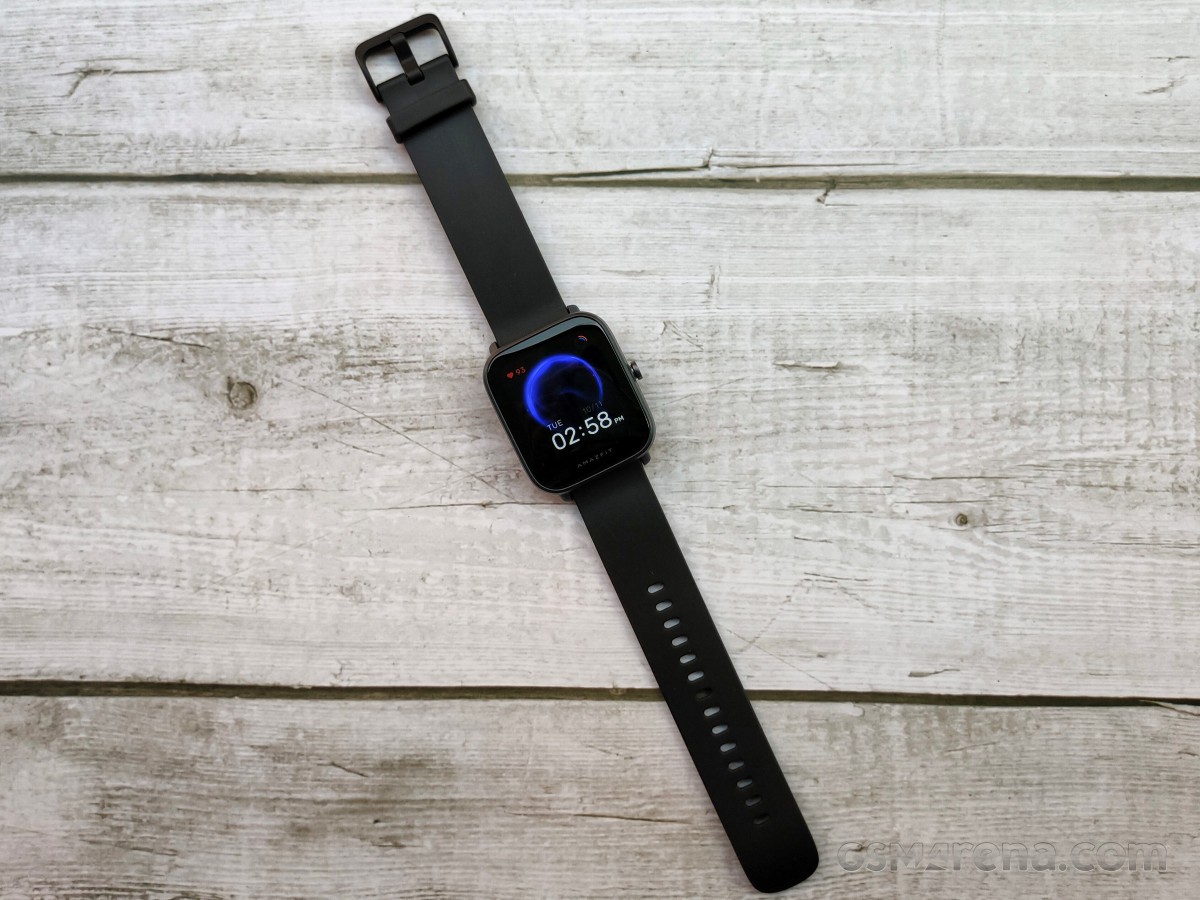 The Amazfit Bip U sports a 1.43″ color touchscreen, below which is the Amazfit logo, and on the right side is the circular button that has a grayish accent, which is more pronounced on the Pink and Green color models.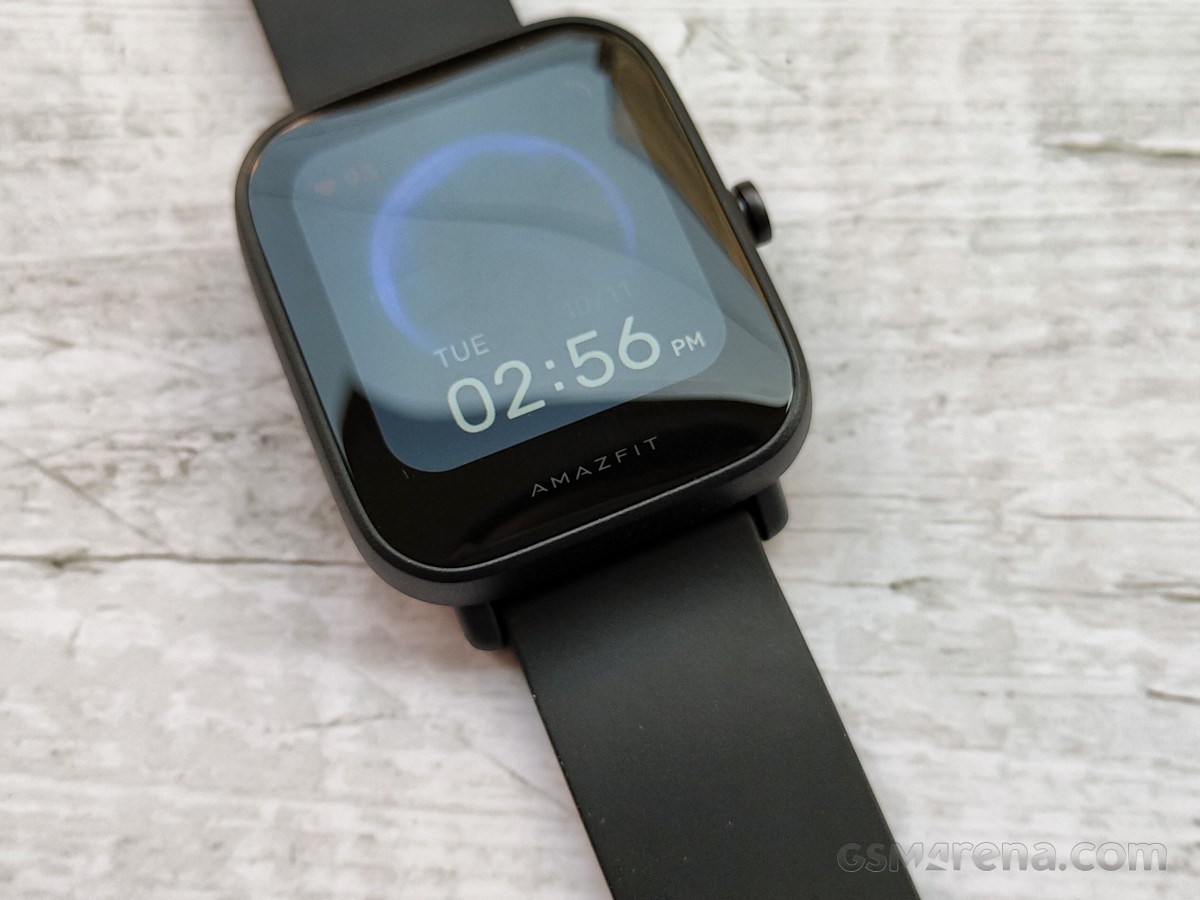 The physical button offers good feedback and is used to unlock the smartwatch, wake the screen, return to a previous menu, scroll up and down during a workout, and pause it. Just like the Bip S and Bip S Lite, it's also the only way you can access all the settings and features on the Bip U, and you can configure it to quickly access a feature with a long-press. By default, it brings you to the workout mode.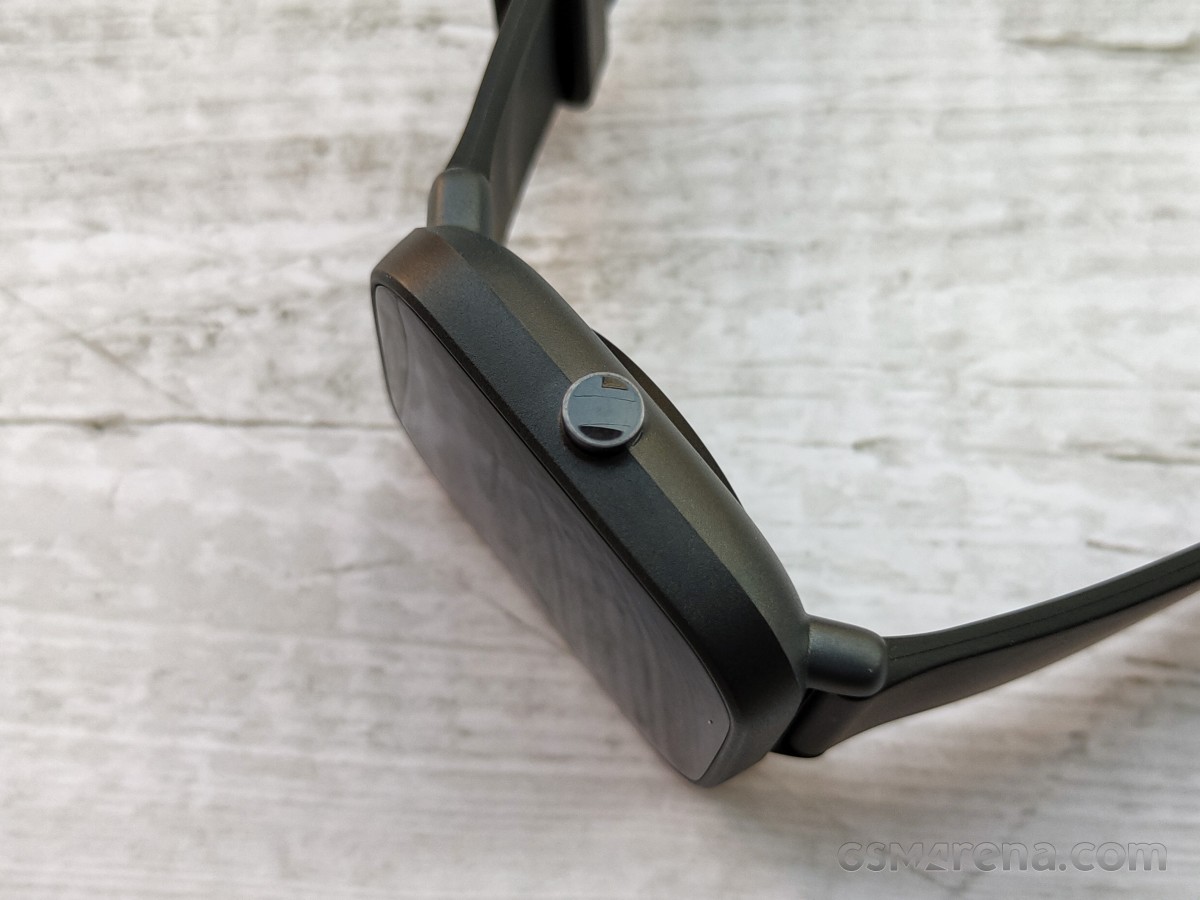 Around the back, we get charging pins keeping company to the SpO2 and BioTracker 2 PPG Biological Optical Sensor. Unlike the Bip S and Bip S Lite, these are placed inside an elevated circular plate, which helps them make proper contact with the skin for accurate measurements. It also helps prevent the accumulation of grime over time, which is the case with the Bip S duo.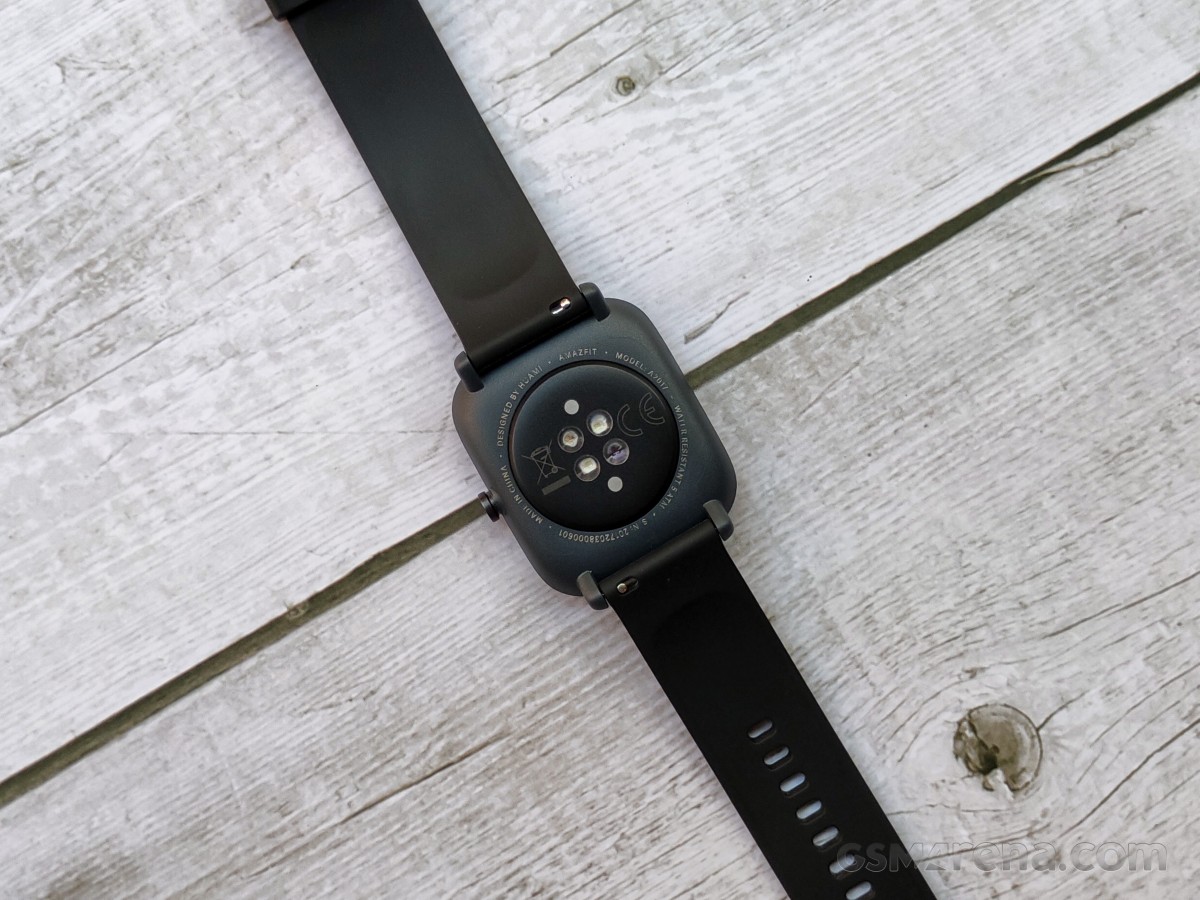 Charging pins with BioTracker 2 PPG Biological Optical Sensor and SpO2 Sensor
The Amazfit Bip U also comes with 50-meter water resistance rating and can gather data about your swimming performance.
Display
The Amazfit Bip U features a 1.43″ color display of 320×302-pixel resolution with the protection of 2.5D Corning Gorilla Glass 3 and an anti-fingerprint coating. However, this isn't the transflective type we've seen on the Bip S lineup.
Despite not being transflective, the visibility of the Bip U's TFT screen outdoors under strong sunlight is good enough at 100% brightness, and I was able to operate the smartwatch and view the on-screen information without too much hassle. It's not as good as the Bip S duo outdoors, but it gets the job done.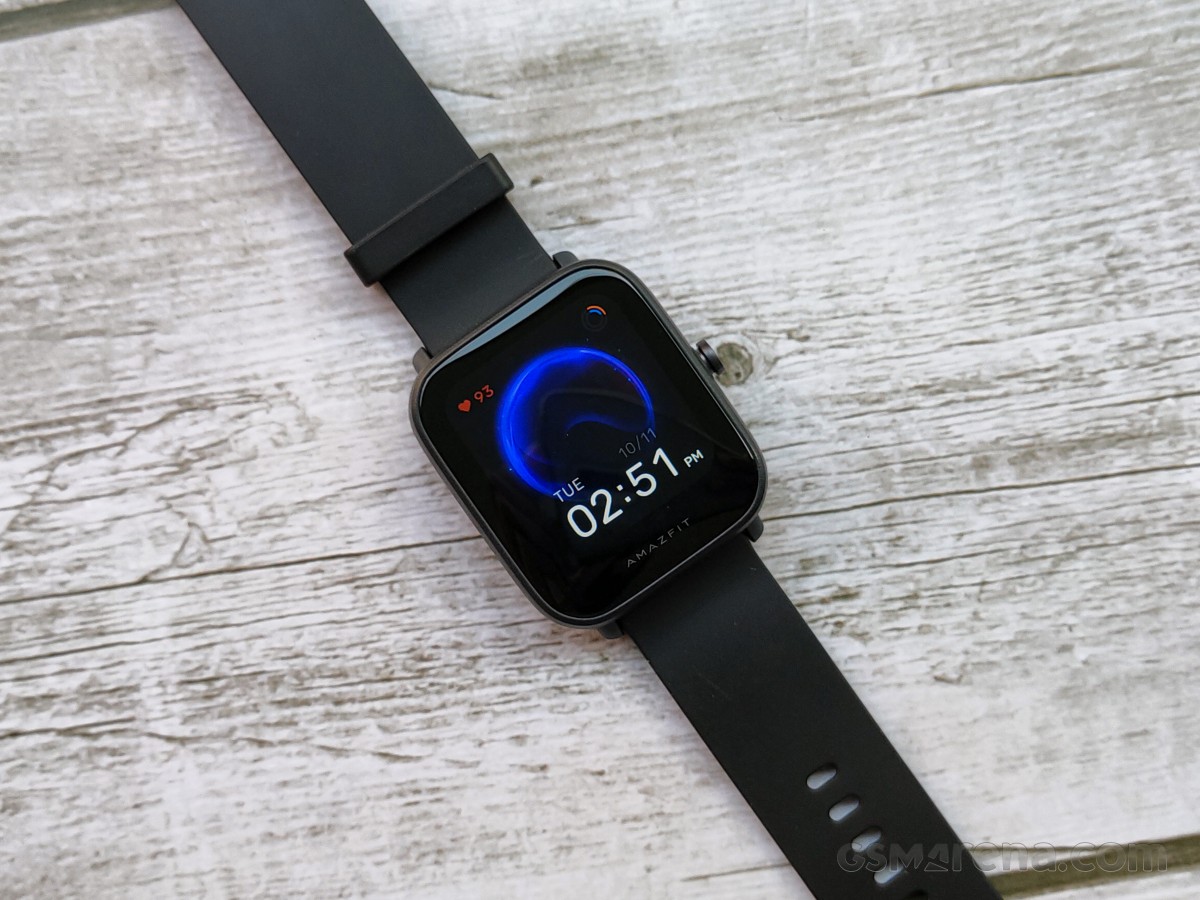 Outdoor visibility aside, this is quite a vibrant screen with a decent touch response. It supports 50 custom watchfaces through the Zepp app (formerly Amazfit) and comes loaded with four, two of which are customizable, allowing you to choose the information you want to see on the screen.
I personally like the watchfaces that are available on the Zepp app. They are quite colorful and funky and are grouped in eight categories – Digital Dashboard, Artistic & Creative, Exercise & Health, Simple & Modern, Quirky, Traditional & Classic, Mechanical punk, and Retro sentiment.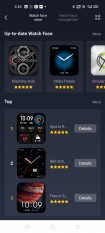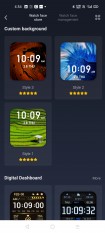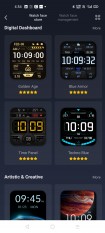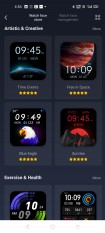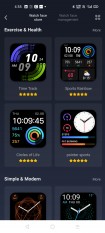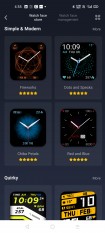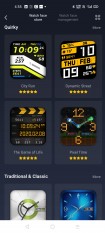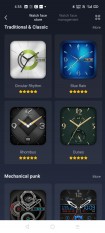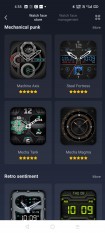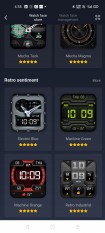 Custom watch faces available on Amazfit's official app
If you don't like any of them, you also have the option to create one yourself by uploading a photo from the paired smartphone. You can also select your favorite color for the time, day, and date that's displayed on the homescreen.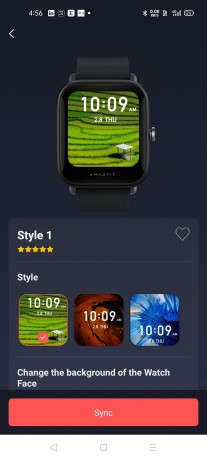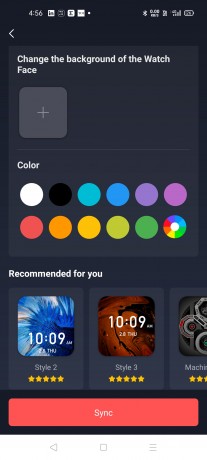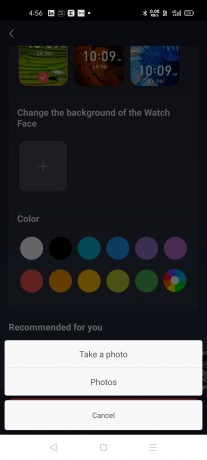 You can create a custom watchface for Bip U using the Zepp app
Like many other smartwatches, the Amazfit Bip U displays app notifications and alerts you of incoming calls. It also comes with the Lit upon lift wrist feature, which wakes up the screen when you lift your wrist. It can be kept enabled all day or can be turned on/off at a given time daily. What's better is that you can access this setting from the Bip U, which eliminates the need for a smartphone. But unlike the Bip S and Bip S Lite, it's not accessible through the Zepp app.
Another feature worth mentioning is Auto Screen Off, which as evident from the name allows you to select screen timeout for the Bip U – minimum is five seconds, maximum is 15. This, too, is only accessible from the smartwatch.
Software
The Amazfit Bip U works with both Android and iOS devices and you need to download the Zepp app from their respective app stores to set up the smartwatch, sync data, and change its settings.
The Zepp app was previously called Amazfit, but despite the rebranding, it remains the same on the inside and that's hardly great news. It still has shortcuts for the same settings at multiple locations, and those that aren't supported by the device are grayed out instead of being hidden.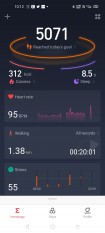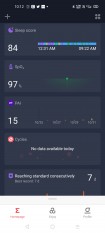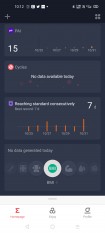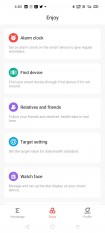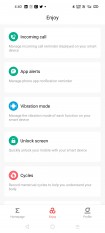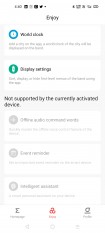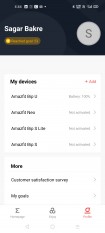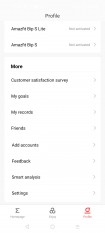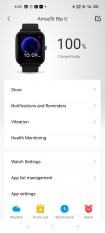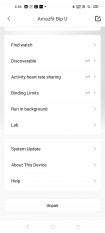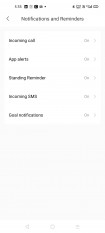 Amazfit Bip U data and settings in Amazfit's Android app
Not just that, there are many fields in the app that aren't related to the Bip U but are still visible without any data and no way to enter the value. All this often leads to a bad user experience and Amazfit really needs to come up with a redesigned app soon.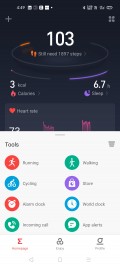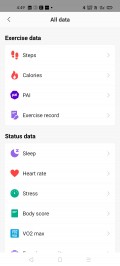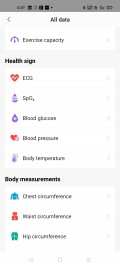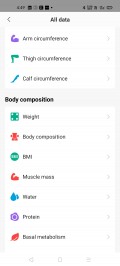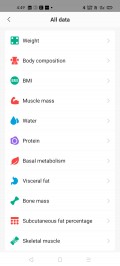 Amazfit's Android app needs a design overhaul
While the official Amazfit app remains a mess, the custom OS running on the Bip U is responsive and has a simple UI, with some elements similar to that of Realme Watch and Oppo Watch.
The Amazfit Bip U is operated in the same way as the Bip S and Bip S Lite: a swipe up on the homescreen opens the Notification Center, and a swipe down opens the Control Center, which provides quick access to Do Not Disturb, Alarms and Screen Brightness. It also has a shortcut for the Settings app.
Swiping on the left or right on the homescreen lets you access Activity Goal, Heart Rate, PAI, Weather, and Music Control pages. You can rearrange the order of their appearance to your liking and remove or add new ones by heading to the Settings > Preference > Shortcut apps menu on the Bip U. But unlike the Bip S and Bip S Lite, you can't tinker with these settings from the Zepp app.
To access all the features and settings and start a workout, you have to use the physical button. It can also be used to go back if you don't prefer the right swipe gesture.
Features and Performance
The Amazfit Bip U comes with real-time heart rate monitoring, blood oxygen level measurement, sleep tracking, stress monitoring, and menstrual cycle tracker for women. It also supports 60+ sports modes and features idle alerts.
Aside from the health and fitness features, the Amazfit Bip U supports incoming call and app notification alerts and comes with a stopwatch, countdown timer, Pomodoro tracker, phone finder, alarm clock, world clock, weather forecast, and camera and music control.
For heart rate monitoring, the Amazfit Bip U has a BioTracker 2 PPG Biological Optical Sensor onboard, which can measure your pulse automatically at an interval of 1 minute, 5 minutes, 10 minutes, or 30 minutes. It can also be measured manually whenever you want, which on average took 10-15 seconds in my testing.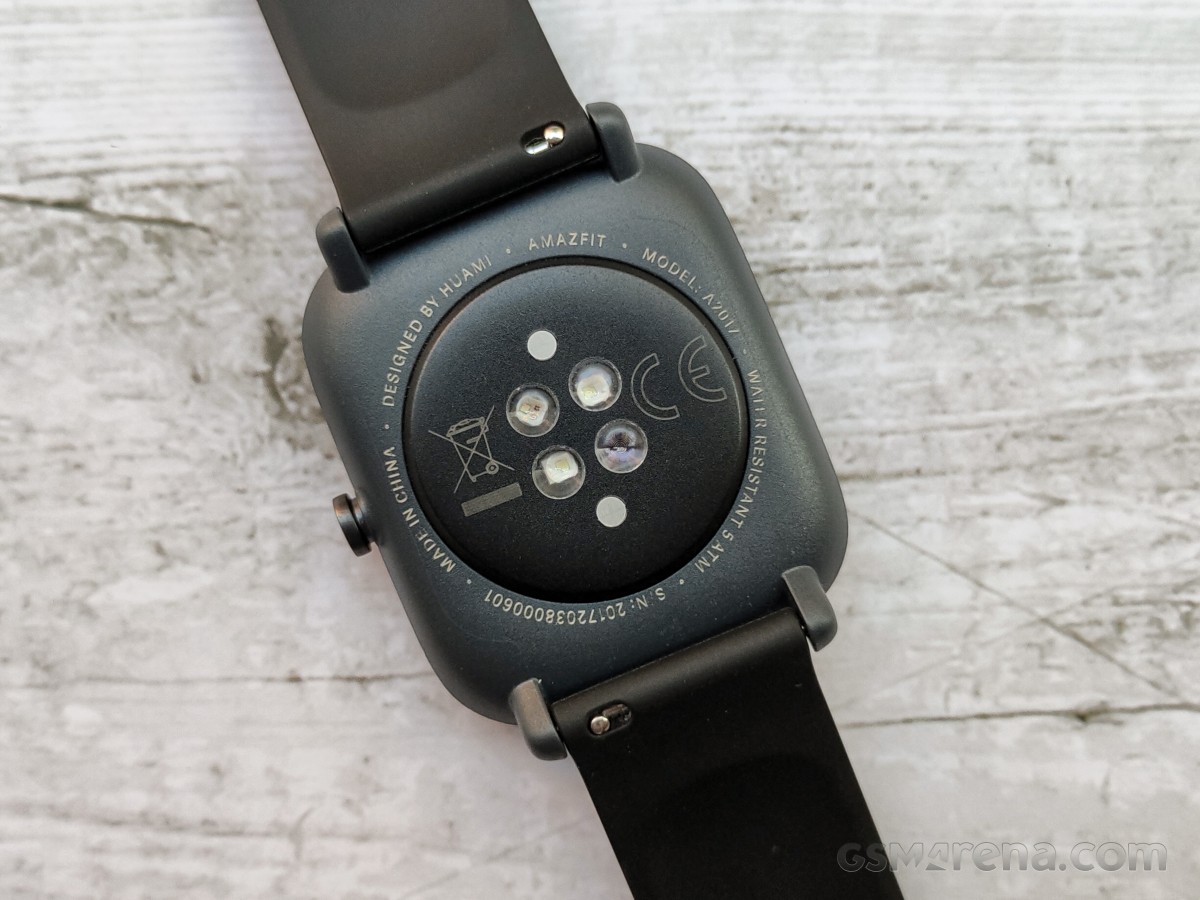 BioTracker 2 PPG Biological Optical Sensor
An overview of the daily heart rate data is available on the Bip U, but for a detailed analysis, you need the Zepp app. It's also worth mentioning that a few times during workout with the sports mode enabled, the Bip U recorded higher pulse and reached